Datsun 240z 260z 280z Electric Power Steering Conversion Column Kit Rack Pinon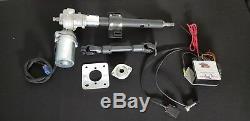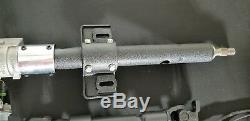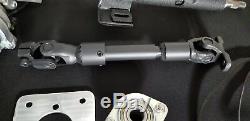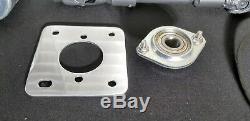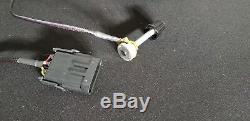 DATSUN 240Z 260Z 280Z ELECTRIC POWER STEERING CONVERSION COLUMN KIT. Beware of cheap Z power steering imitations! GOOD IS NOT CHEAP, AND CHEAP IS NOT GOOD!
Some of these systems utilize an. Typically, the electric steering motor being used is referred to as a EZ-Steer, and while its great for ATVs, farm implements, and go-karts, it is NOT designed for automotive use. Zpowersteering uses a steering motor that is designed for, and used in, modern automotive applications. Were flattered that they like our design enough to replicate it, but be advised that you get what you pay for.
If you see a slotted column with a pinch-type clamping system, think about whether thats something youd see on an OEM application (the answer is, quite simply, nope). Datsun Z power steering solution that offers smooth, responsive steering feel, none of the steering shudder or intermittent pulsing that you get from an older hydraulic system, less strain and drag on your engine, no hydraulic lines or power steering fluid to deal with, and a clean, uncluttered engine bay? Can you imagine parallel parking your Z with one finger? We believe this system to be the most affordable, practical, reliable and unobtrusive option for the Datsun Z, and it can be installed quickly and easily by the average owner. Benefits of this Power Steering Conversion for your Z-car.
No Major Modifications: are made to your vintage Z-car Everything is designed to be located under the dash and is almost completely invisible. Thats a definite plus, considering our early Zs are really climbing in value. This system retains the original steering ratio, as designed by Datsun and the system can be completely removed without a trace. Simplicity of Installation: The Zpowersteering system can be installed in your Z in a few hours, using common tools. Reliability: Designed to last Its silent, maintenance-free, and cant leak!
The Zpowersteering system uses the same reliable mechanism used by major auto manufacturers, and our development team has been outfitting other classic cars for years. Compatibility: The 45-amp electric motor will function fine with a standard Z alternator in good health although, if you havent already done it, we highly recommend all early Z owners upgrade to a more modern alternator solution: Datsun 240Z / 260Z alternator upgrade. Adjustability: You may prefer a little less assist, while other drivers may like to dial it up a bit its as simple as turning a dial! You can have maximum assist in the parking lot, and less on the highway. The Zpowersteering computer senses steering input torque, so that its not over-boosting your steering effort.
Affordability: The Zpowersteering system is THE most affordable way to add power steering to your Z. Quick turnaround: We know you dont want to wait, and no one wants their Z to be out of commission. Safety: Ive had a couple people ask me.
What happens if the electric motor fails? Youre gonna have no steering!
In fact, if the electric power steering system ever failed (highly unlikely), the car would steer exactly like it did prior to the power steering conversion. However, when a hydraulic power steering system fails, the steering instantly becomes extremely heavy, and potentially dangerous. Each item varies depending on availability, customization requirements and vendor inventory. The item "DATSUN 240Z 260Z 280Z ELECTRIC POWER STEERING CONVERSION COLUMN KIT RACK PINON" is in sale since Friday, May 8, 2020. This item is in the category "eBay Motors\Parts & Accessories\Vintage Car & Truck Parts\Suspension & Steering". The seller is "california-datsun" and is located in Rancho Cucamonga, California. This item can be shipped worldwide.