240Z early 260Z DATSUN ELECTRIC POWER STEERING KIT1970-1974 S30 rack column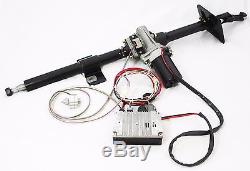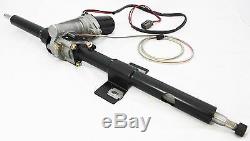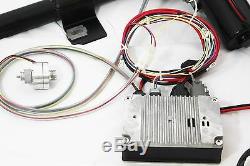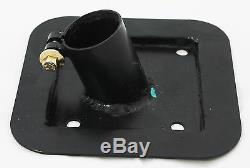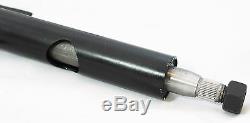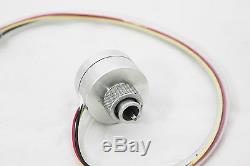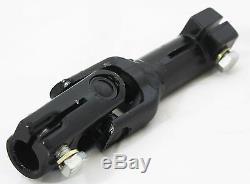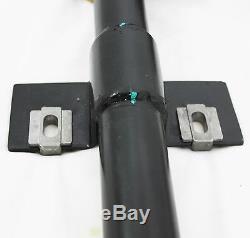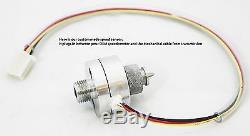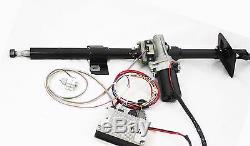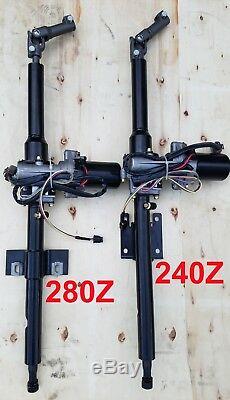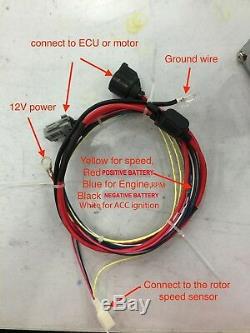 Electric power steering is the newest steering technology available. Electric power steering is superior to hydraulic because it has no power steering fluid, no leaky power steering hoses, no dry power steering pump, and no rack and Pinion.
The result is more reliable, with fewer parts to break or replace. We designed a custom-made steering column of the same dimensions as the stock unit.
We integrated an electric motor to assist the driver. The steering column consists entirely of brand-new parts: new bearings, new steering shaft, new steering tube, with all new threads and splines. It connects to your stock steering wheel. The EPS column bolts directly to the firewall in the stock location. It will also mount to the dashboard in the original location.
The unit bolts onto your stock steering shaft in the engine bay before the bushing. Electric power steering is quieter and smoother. The steering response is Instant and as powerful as any hydraulic power steering system. Our system has an ECU computer that controls the electric motor. It tells the motor to assist more at lower speeds, less at higher ones. The system has an electric speed sensor that will plug into your stock mechanical speedometer cable input. If you have an aftermarket engine/ ECU with electronic speed signal, just connect the speed signal wire to the EPS system. Installation is easy, and only takes 1-2 hours! The result leaves plenty of leg room; the motor does not get in the way. We have put this electronic power steering system to the ultimate test. It is currently installed in our friend David's 280z equipped with a LS-3 6.2L V-8 motor and a T-56 6 speed trans.
He uses the car for autocross and track days and also daily drives it. His front tires are 315 wide!
He can turn the wheel effortlessly with one hand! [citation needed maybe a Youtube video] Here's what David had to say about his experience with our electric power steering (EPS) kit. I've installed the system and was able to use it at Pikes Peak International Raceway at the Ultimate Street Car Challenge where I put it through some very tough tests.
Speed stop consisted of a long straight away w a 180 turn off camber with full driver front compression and the steering didn't miss a beat. It went thru that and the slalom directly following that with no issues. So I only used the yellow wire which I hooked up directly to my speedo signal wire off my ecu. When I power on the car I actually have steering at that moment without even being started. This is a nice feature because when I have to move the Z in the garage or at the track by hand it makes it so easy.
The autocross and the track were no issue with the steering. I was doing about 140-150 around turn 1 and 2 of the raceway like NASCAR and no issues.
What did you think of the EPS system looks and quality? Pleas list anything that did not look good and discuss in more detail. The EPS system look and quality was very nice.
When the package arrived everything is well wrapped, taped, tied down and nothing was broken, misplaced or anything. Once I open the box the parts were all painted, super clean and very presentable. Nothing seemed to disappoint at first glance or seem to be JUST THROWN in.
What was the installation process like? Describe your experience connecting the speed sensor wires?
The Install was very easy. I think it took longer to remove my old stuff then to install the new unit.
The speed sensor on my setup was a little different because of my LS engine swap. The signal wire was connected directly to the speed sensor off of my ECU. The unit now works at a stand still and in motion which is very convenient. All the hardware, plate, knuckle and ecu's are clean and easy to install with included mounting brackets. Did you have to grind, weld, or drill anything? I didn't have to do anything that required modifications. How many hours did it take to install? Everything in the kit was perfect.
What is the current car setup? Describe your previous EPS steering experience? Pre Steering experience was with the old steering shaft that had some play and was starting to wear.
It was tight but you could definitely see that it was time. No power steering with 315 tires can be difficult at times. How is the parallel parking experience before and after the EPS system was installed? No problem and super easy to turn the wheel. How is it driving on roads, making right and left turns, before and after the EPS system? Very responsive and reacts as you react. How was the Auto x and track experience before and after the EPS system? At the autox which is what I mainly do with the Z this unit makes the Z fly through the corners with ease.
I feel the road the same and the electric steering reacts smoothly and with finesse. I recently attended a Pikes Peak International Raceway event and while doing about 140-150mph around turn 1 and 2 the steering felt great with no delay or issues.
Highly recommend for those that autox or track race. After using the kit for 3 months, what do you think of its reliability?
The steering makes it that much easier to drive. Sure I dealt with the NO Power Steering for 2 years but this is a dream to drive.
It doesn't take two hands to steer the car and it is totally perfect for every day driving. I don't see any issues with parts on this setup.
Bearings seem strong, the electric drive unit doesn't seem to get hot and the steering shaft is very crisp as far as feeling. The item "240Z early 260Z DATSUN ELECTRIC POWER STEERING KIT1970-1974 S30 rack column" is in sale since Saturday, December 29, 2018.
This item is in the category "eBay Motors\Parts & Accessories\Vintage Car & Truck Parts\Suspension & Steering". The seller is "zivbiton" and is located in Reseda, California. This item can be shipped worldwide.